HOW TO FOLD NAPKINS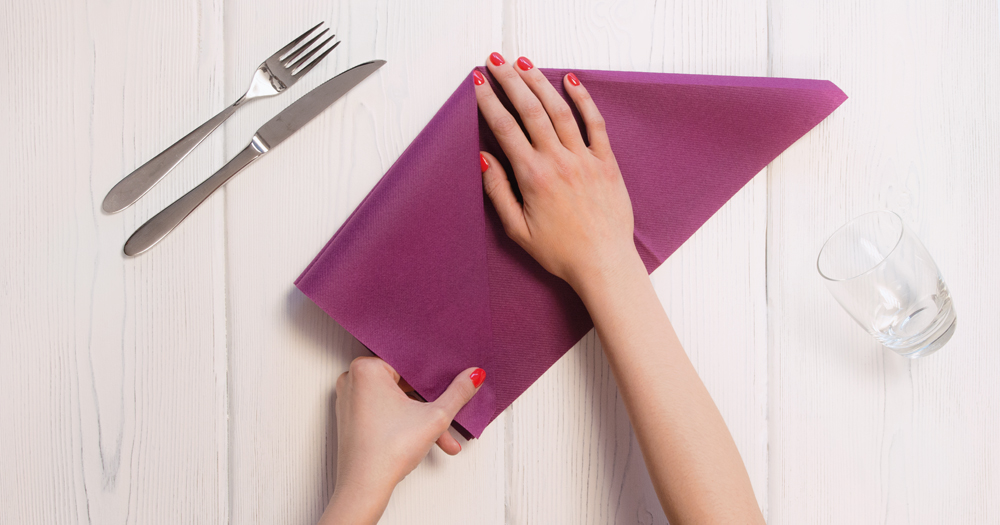 HOW TO FOLD NAPKINS

Napkin folding, is a sign of decorum, distinction and elegance for the table itself and for the restaurant that offers it. This is considered to be a true art, referred to by many as napkin origami as it adopts figures and techniques that draw on the Japanese art of origami.
How to fold napkins quickly and easily:
There are many compositions that can be made with napkins; it should be kept in mind that to be feasible in a restaurant, they must:
- be feasible in a short time;
- not require a stiff, highly starched fabric;
- be achievable with not too much handling to maintain napkin hygiene.
That's why we've grouped several napkin folding ideas ad hoc for restaurants, so you can bring a unique touch to the table.

NAPKIN FOLD CURLED CORNERS
HORIZONTAL HEART-SHAPED NAPKIN FOLD
NAPKIN FOLD CUTLERY HOLDER
TRY IT NOW.
DISCOVER ALL OUR TNT TOWELS 40x40
GIVE A NEW AND MODERN FACE TO YOUR TABLE ,WHILE SAVING MONEY!