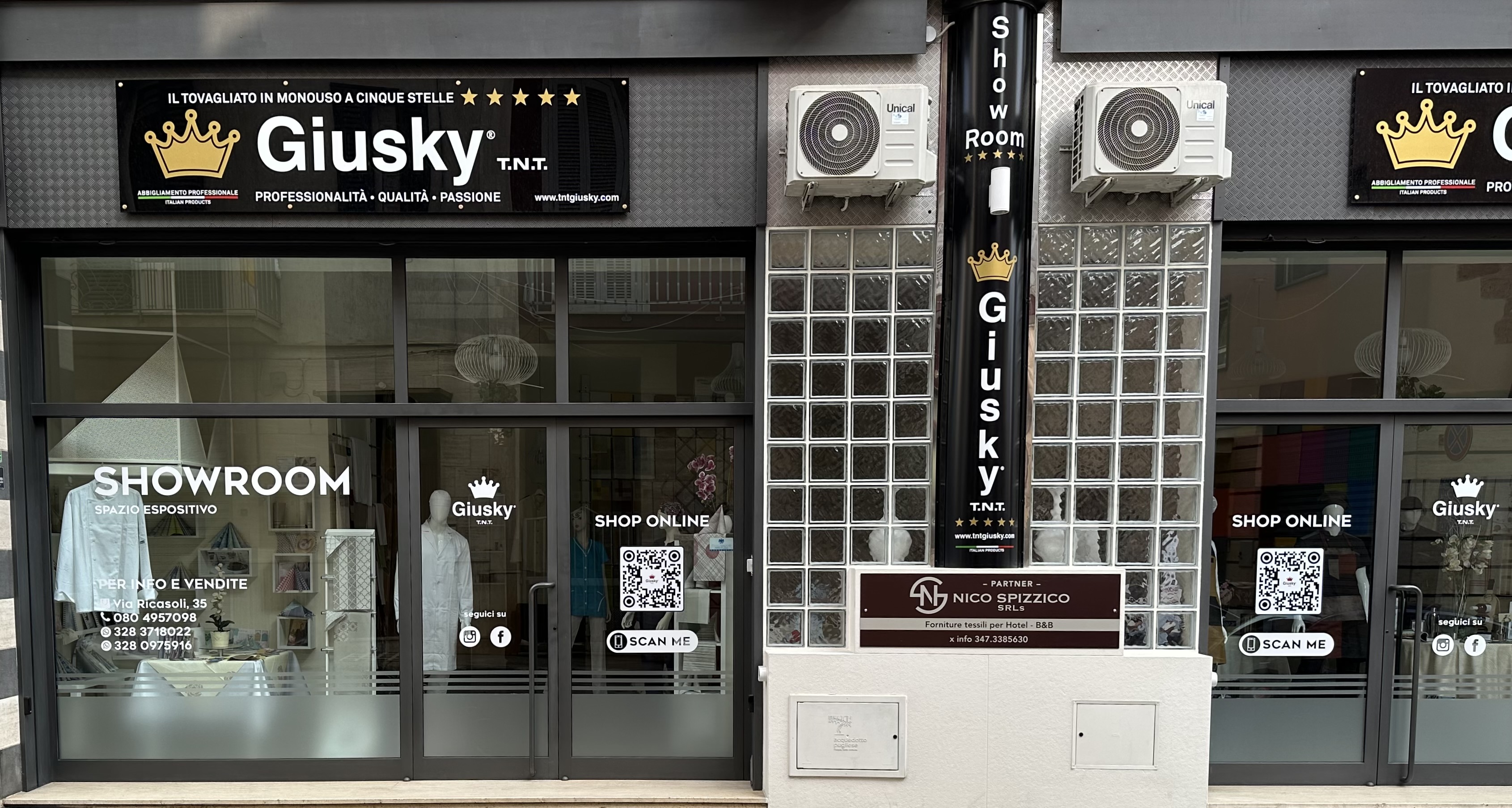 COMPANY
Our company was founded in 1986 as a manufacturer of cloth tablecloths. In the early 1990s, thanks to the discovery of non-woven fabric, we entered this new sector and, right from the start, we were among the first companies to bring disposable table linens to the Italian market. Always, with constant commitment we have worked to advance our mission, introducing disposable table linens to thousands of restaurant businesses and offering customers low operating costs and reduced storage space. Since the first decade of 2000, our partnership with Ro.ial S.R.L., a leading company in the disposable industry and among the first in Europe, has enabled us to increase the production of disposable table linens. A result achieved through continuous attention to customer satisfaction, but also thanks to the direct management of an all-Italian production.
We have thousands of items always available at the best price and through our warehouses located throughout Italy, we are able to deliver to the customer via courier express service in 24/48 hours. We have always been attentive to environmental protection, safety and compliance at every stage of the production chain, according to the We Think Green philosophy.
Professionalism, passion for our work and product quality-this is what we do to make your business special
Ezio L.
Luigi L.
Giusy D.
Francesco L.
Gianluca D.
Giuditta
Giusy D.